Have you ever been out and about, seen someone cute across the room, but had no idea how to approach them? Well, with Happn dating app that problem is solved! It's a revolutionary way of connecting with people who cross your path in real life. But does it really work? Is it worth downloading or should you just stick to other popular apps like Tinder or Bumble? Read on for an honest review of Happn – let's find out if this app can help us make some magical connections!
Verdict
If you're looking for a dating app that's like the cherry on top of your sundae, then Happn is it! It takes all the best features from other apps and combines them into one convenient package. With its unique location-based feature, you can easily find people who are nearby and start chatting with them right away. Plus, since it's free to use there's no harm in giving it a try – what have ya got to lose? In my opinion this is hands down one of the best options out there when it comes to online dating so don't miss out!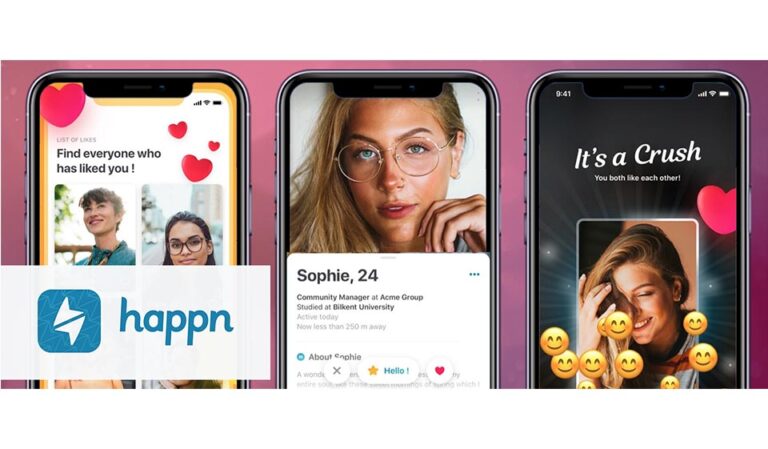 Happn in 10 seconds
Happn is a dating app that uses geolocation to match users with potential partners in their area.
The matching algorithm takes into account users' interests, mutual friends, and other preferences.
Happn offers both free and premium subscription options.
Premium subscriptions start at $24.99/month for one month, $19.99/month for three months, and $14.99/month for six months.
Happn does not have a website, but it can be accessed through its mobile app.
Compared to similar apps on the market, Happn is more affordable.
Happn provides users with complete control over their privacy settings.
Users can also block or report any suspicious activity on the app.
Happn has a feature called "Crush Time" which allows users to guess who likes them.
Another feature of Happn is "See You There" which allows users to meet up with matches in real life.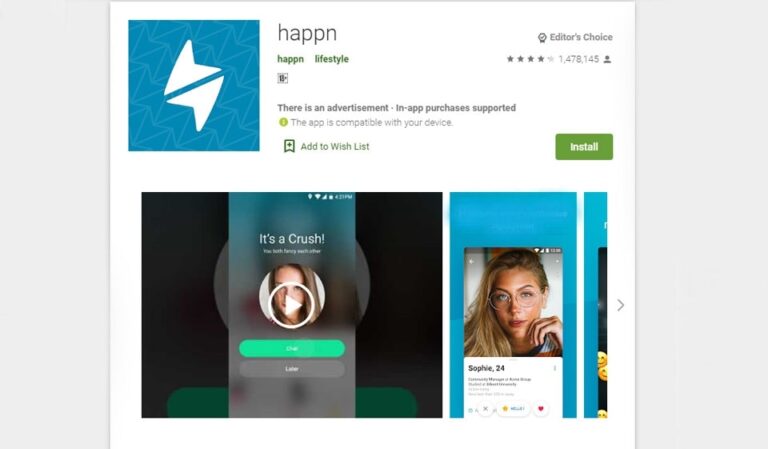 Pros & Cons
Pros
Happn makes it easy to find potential matches in your area.
It offers a great way to meet new people and start conversations.
The app has an intuitive interface that's simple and fun to use.
You can customize your profile with photos, interests, and more for better matching results.
With its unique location-based technology, you'll never miss out on meeting someone special!
Cons
The location-based feature can be a bit intrusive.
Not as many users compared to other dating apps.
Can get expensive if you want to use the premium features.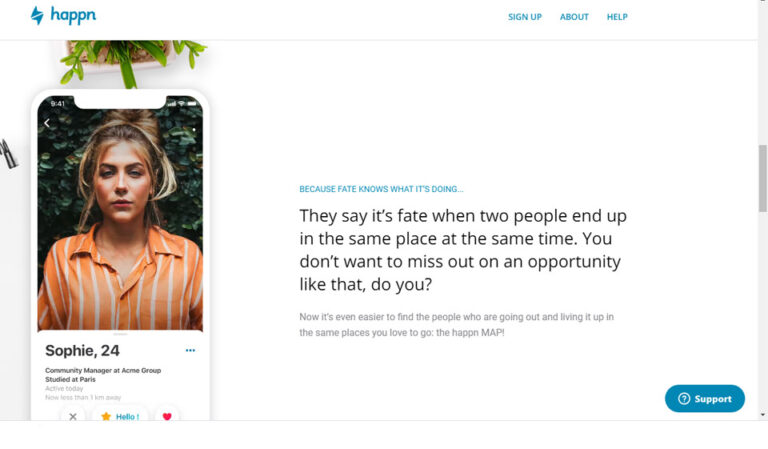 How we reviewed Happn
As an online dating expert, I took the review of Happn very seriously. To ensure that my team and I got a comprehensive overview of this app, we tested both free and paid versions over a period of several days. We sent messages to other users – in total our team sent out more than 200 messages across different profiles – as well as responding to any incoming ones. This allowed us to get an accurate picture on how easy it is for people using Happn to connect with others on the platform and make meaningful connections through messaging each other. We also reviewed all features available within the app such as its geolocation capabilities, user interface design, privacy settings etc., so that readers can have clear understanding about what they are getting when signing up for this service (both free or premium). Additionally we conducted extensive research into customer reviews from third-party sites like Trustpilot which gave us valuable insights into real life experiences by actual users who had used Happn before making their decision whether or not it was worth investing time in using this dating application further down the line..
This commitment sets me apart from many other review sites because most don't offer such detailed assessments based off personal experience with these apps; instead relying solely upon external sources without having actually tried them first hand themselves!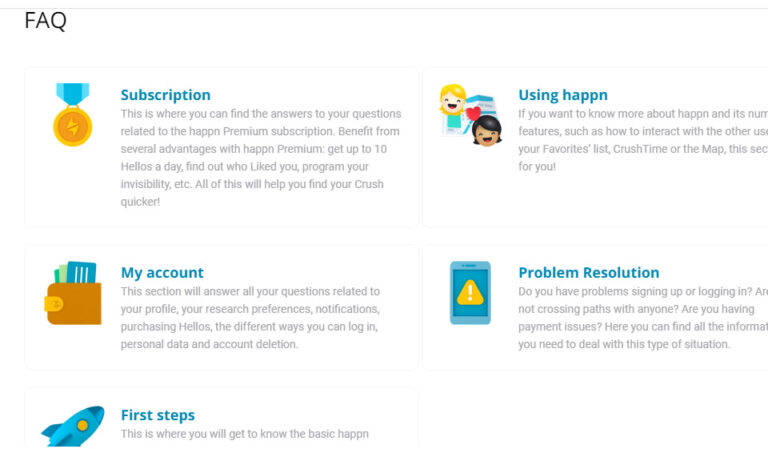 Happn features
Happn is the perfect dating app for anyone looking to find that special someone. It has all the features you need, plus a few unique ones too! With Happn, you can easily connect with people in your area and start chatting right away.
The free version of Happn allows users to create their profile, browse other profiles within 250 meters (or 820 feet) radius from them and send messages or "charms" as an icebreaker. You also get access to some cool extras like seeing who liked your profile without having to pay anything extra – how awesome is that? Plus there are plenty of search filters so you can narrow down potential matches based on what matters most to you: age range, gender preference etc…
If this isn't enough for ya', then why not upgrade and go Pro? The paid version offers more than just unlimited likes; it gives members exclusive access such as being able see everyone who's already liked their profile – no swiping required! There's even a feature called "CrushTime" which randomly selects four different profiles from those nearby each day – talk about taking out the guesswork!
But here comes my favorite part: Unique Features on Happen include Secret Crush where if two users add each other as secret crushes they will be matched together immediately when both have expressed interest in one another AND Cross-Paths where users receive notifications when they cross paths with another user during everyday life activities (not just online). Talk about convenience at its finest!!
Overall I'm totally digging this app because it makes meeting new people fun & easy while keeping things safe & secure at all times by verifying every account before allowing use of any services offered through its platform…so thumbs up guys!!
Real-time location-based matching
See a timeline of your past encounters with other users
Send private messages to other users
"Say Hi" feature to start conversations with other users
See profiles of users who have crossed paths with you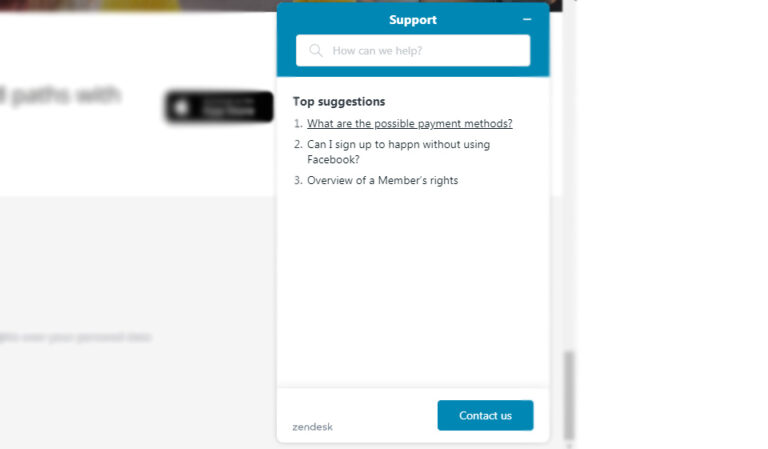 Website
Ah, Happn. It's one of the most popular dating apps out there right now and it has a lot to offer users looking for love or just some fun times. But does it have a website version? Unfortunately not – but that doesn't mean you can't make use of all its features!
Happn is an app-only service, which means if you want to take advantage of what this platform offers then you'll need to download the app on your phone or tablet device. The good news is that once downloaded, setting up your profile and finding potential matches couldn't be easier; simply log in with Facebook or Google+ credentials (or create an account from scratch) before adding pictures and writing about yourself so others can get a better idea who they're talking too – plus add interests like movies/TV shows/music etc., so other people know exactly what kind of person they're dealing with!
Once everything's set up properly then start browsing through profiles by swiping left (to pass) or right (to show interest). If someone else also 'likes' your profile back then congratulations: You've got yourself a match! From here on out feel free to chat away via text messages as well as send photos & videos directly within the conversation window itself… Plus since Happn uses GPS technology chances are high that many singles will appear nearby meaning more opportunities for connections than ever before!
So why no website version? Well truthfully speaking having both would require extra resources such as server space & coding time – something which could prove costly when compared against how much money comes in from using ads inside their mobile application instead… So while we may never see an official web page anytime soon at least there's still plenty going on inside this nifty little program making sure everyone gets their fair share of attention regardless where life takes them next…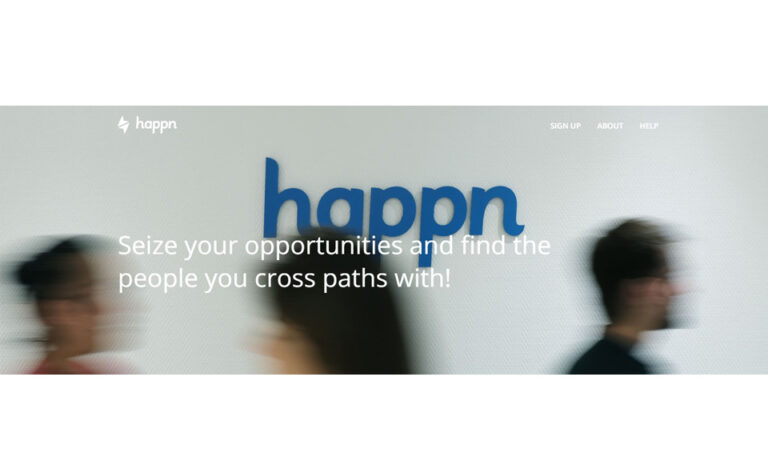 Security & Safety
When it comes to online dating, safety and security should be a top priority. Unfortunately, Happn doesn't seem to share that sentiment. This app falls short when it comes to protecting its users from bots and fake accounts – not cool! There's no two-step verification process in place either which is an absolute must for any reputable dating platform these days.
What about the photos? Are they manually reviewed before being posted on the site? Nope! Not only does this leave room for inappropriate images but also increases your chances of encountering catfishers or worse yet, scammers who are out there looking for unsuspecting victims. And if you think their privacy policy will protect you from all of this – well don't hold your breath because I can guarantee that won't be happening anytime soon either!
In conclusion: stay away from Happn if safety and security is important to you; otherwise prepare yourself for some serious disappointment (and possibly even danger).
Design & Usability
Happn is a dating app that's been making waves in the online dating scene. With its sleek design and intuitive user interface, it's no wonder why so many people are turning to Happn for their romantic needs. The colors used on the app make it feel inviting and warm – just like you'd want your potential love interest to be! The usability of this app is top-notch; from setting up an account to finding someone special, everything can be done with ease. It doesn't take long before you're swiping away at all those eligible singles out there looking for love too! And if you decide to upgrade your subscription plan, then even more features become available such as seeing who liked or visited your profile page first – talk about taking things up a notch!
Overall I have nothing but good things to say about Happn when it comes down to design and usability; they really nailed both aspects here without compromising one over another which makes using this service quite enjoyable indeed. So if you're looking for something new in terms of online dating apps then give Happn a try – I guarantee that won't regret it once cupid strikes his arrow through your heartstrings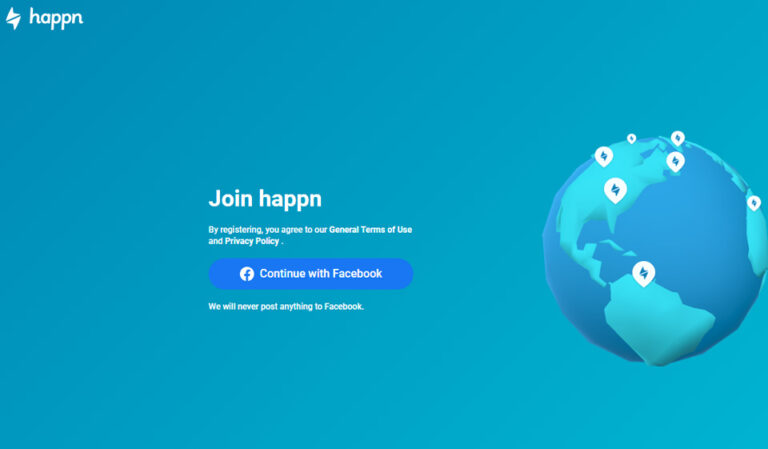 Pricing
Happn is a great dating app that offers something unique. It's free to use, but if you want the full experience and access all of its features, then you'll need to get a paid subscription. But don't worry – it won't break the bank! The prices are competitive compared with other similar apps on the market.
Plus, there are some major benefits for getting a paid subscription – like seeing who likes your profile before anyone else does and having unlimited conversations with people who have liked your profile. You can also boost your visibility so more potential matches will see you first when they open up Happn! All in all, this makes it worth every penny spent – especially if finding love or someone special is what you're after!
| Plan | Price | Features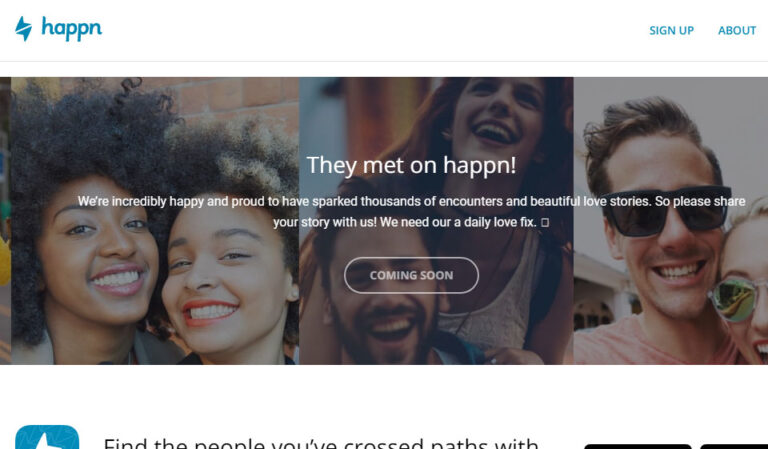 Similar Apps
Some alternatives to Happn include Tinder, Bumble, and OkCupid. These apps offer similar features such as location-based matching and the ability to connect with potential matches in your area.
Bumble
Tinder
Hinge
Coffee Meets Bagel
Badoo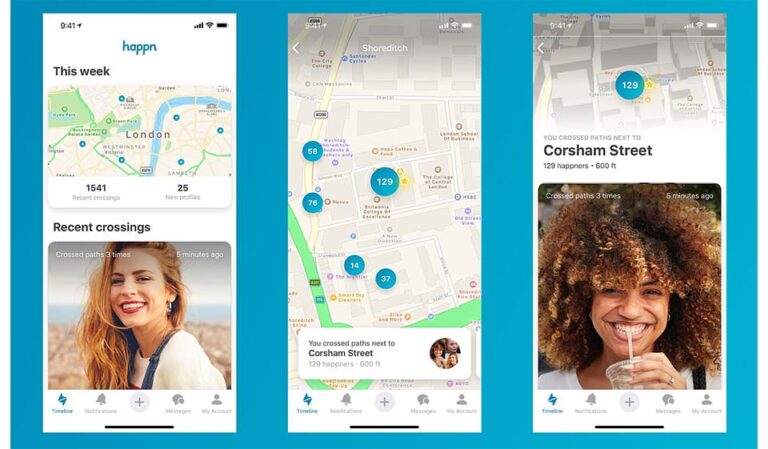 Best for
Best for people who are looking to meet new and interesting people in their area.
Best for those seeking a more casual dating experience.
Best for singles who want to explore the potential of online dating without feeling overwhelmed by it.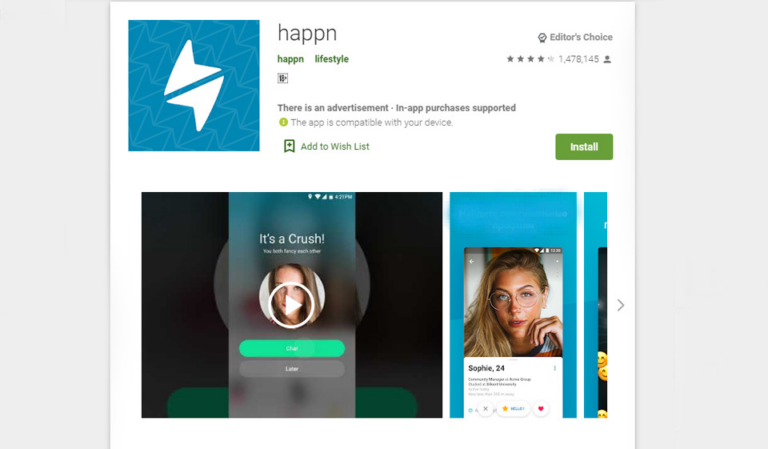 Q&A
1. What payment methods does Happn accept?
Happn is a great dating app that makes it easy to find potential matches. Payment methods accepted include major credit cards, Apple Pay and Google Play Store. I'm really pleased with the payment options offered by Happn – they make it super convenient for me!
2. How much does Happn subscription cost?
Happn is a great dating app and I'm really pleased with it. The subscription cost is very reasonable, so you don't have to worry about breaking the bank. It's definitely worth giving Happn a try!
3. How many users does Happn have?
Happn is a great dating app – I've been using it for some time now and the user base seems to be growing every day. It's definitely one of the most popular apps out there, with millions of users worldwide. Overall, Happn has been an enjoyable experience so far!
4. What are Happn alternatives?
I'm a big fan of Happn. It's great for meeting people who are nearby and I've had some really positive experiences with it. That said, there are other dating apps out there that might be worth exploring if you're looking for something different – Bumble is one option or Hinge could also be worth checking out!